Product Description
Gas furnace inshot burner flame retainer insert head as known as flame retention or burner head inserts have been provided in an attempt to achieve better flame stability and reduction of noise. Some flame retention inserts provide an inner flow passage and a plurality of secondary openings having smaller diameters arranged circularly around the central insert. While such flame retention inserts are helpful in addressing the problems discussed hereinabove, they may not adequately address the problem of flashback. Further, as it has become desirable to have smaller furnaces, the burner and flame retention inserts have become shorter in length. This decrease may result in less desirable performance in terms of combustion efficiency since the fuel and air streams have less flow length to mix prior to combustion.
Accordingly, while existing gas furnaces are suitable for their intended purposes, improvements may be made in improving the performance of the combustion process by providing a burner insert that stabilizes the combustion flame, increases the mixing of fuel and air and also decreases the potential for flashback.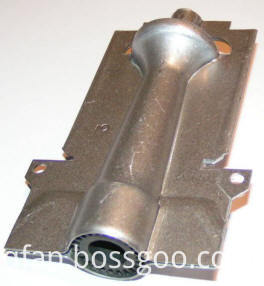 Powder metallurgy is a metal-forming process performed by heating compacted metal powders to just below their melting points.
Advantages of powder metallurgy:
- Part-to part uniformity for improved product quality
- Shape and material flexibility
- Application versatility
- Cost-effectiveness metal-forming solution
Since 2008, QFAP has specialized in research and sells the powder metal products more than 10years. Main of the powder metallurgy products we supplied: furnace burner inserts, clutch cores, jaw couplings, bearing antifriction parts, gears, gear rings, sprocket wheels, metal injection molding products and other kinds of iron base or copper base products.
Main of our customers is from North America, Europe, Japan and Korea.