Product Description
Vehicle engine coolant water pump impeller is a rotating component of a centrifugal pump which transfers energy from the motor that drives the pump to the fluid being pumped by accelerating the fluid outwards from the center of rotation. Generally it will divided into Open impeller , semi-open impeller and closed or shrouded impeller.
More detail information for this medium vehicle coolant pump impeller as below:
Material: grey iron, ductile iron, etc...
Outer Diameter 125mm
Inner Bore Diameter 16mm
12 blades
Surface treatment: clean & oiled.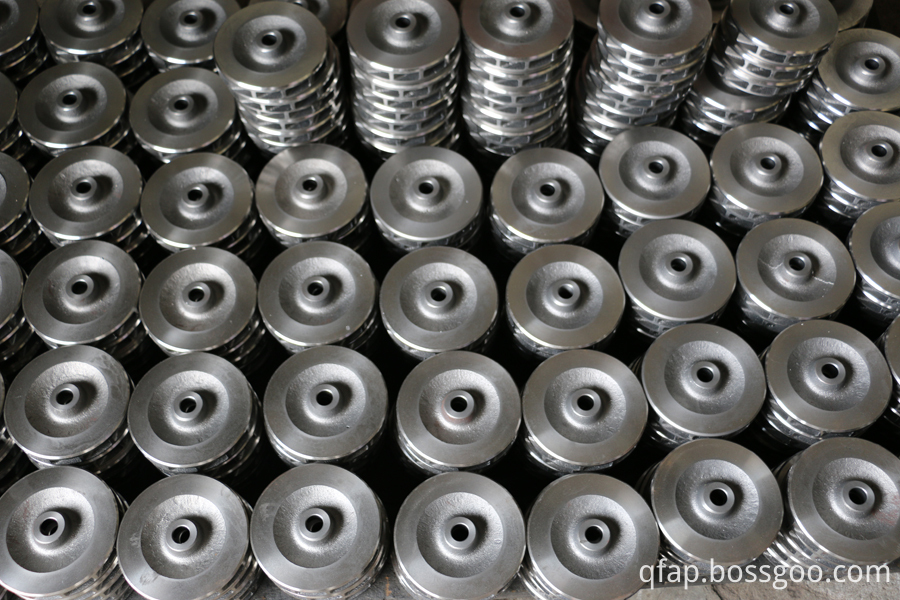 Why choose QFAP?
We have specialized in producing high precision mechanical parts more than 10years, got 4years experience on the coolant pump housing or other accessories.
All of our cooperators are large mower companies , agricultural equipment companies or world famous vehicle manufacturers.
Because of the long term cooperation, we could supply our customers not only the products but also our recommendation on the designs to saving costs.