Product Description
Spacers and Standoffs are two common types of positioning electronic hardware. They provide sturdy support, alignment and spacing to a variety of applications such as circuit board assemblies, panels and doors. Spacers and Standoffs are available in a variety of shapes, sizes and materials to meet the particular needs of your application. Round, hex, square, swage, female threads, male threads and even knurling for insert-like properties are all available. Non-magnetic and electrically neutral materials also help facilitate sensitive assembly requirements.
Detail informations of spacer and standoff we made as below:
Material: Aluminum, Brass, plastic, steel, stainless steel, etc.
OD: 0-20 inches
ID: 0-18 inches
Length: 0-16inches
Surface Treatment: Anodizing, Zinc Plated, Nickel Plated, Blackening, etc.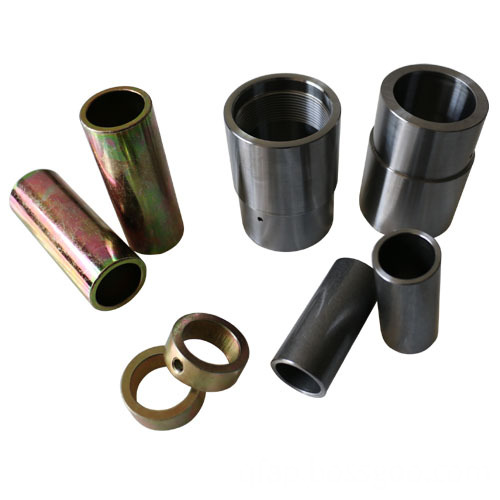 Why choose QFAP?
We have specialized in producing high precision mechanical parts more than 12years, especially for the steel spacer, bushing, boss, tube fitting, shaft sleeve, mower deck accessories pulley, spindle assembly, bearing housing, pump accessory, spindle shaft, etc.
All of our cooperators are large bearing companies, mower companies or agricultural equipment companies, most of our products are shipped to North America, Europe and Chinese domestic market.
Because of the long term cooperation, we could supply our customers not only the products but also our recommendation on the designs to saving costs.
To meet your demand, we are a manufacturer, also we are a designer.