Product Description
Stainless steel spacer / bushing / boss as known as corrosion resistant steel spacer/bushing/boss; or SS spacer/bushing/boss, will not stain, corrode or rust as easily as ordinary steels.
In our opinion, these series of spacer/bushing/boss got the similar process and shape. How to indetify what the parts is? Only depends on how does it used for (operate function), so we classify them together.
Detail informations of stainless steel spacer/ bushing/ boss we could made as below:
OD: 1-20"
ID: 0-18"
Length: 0-16"
OEM acceptable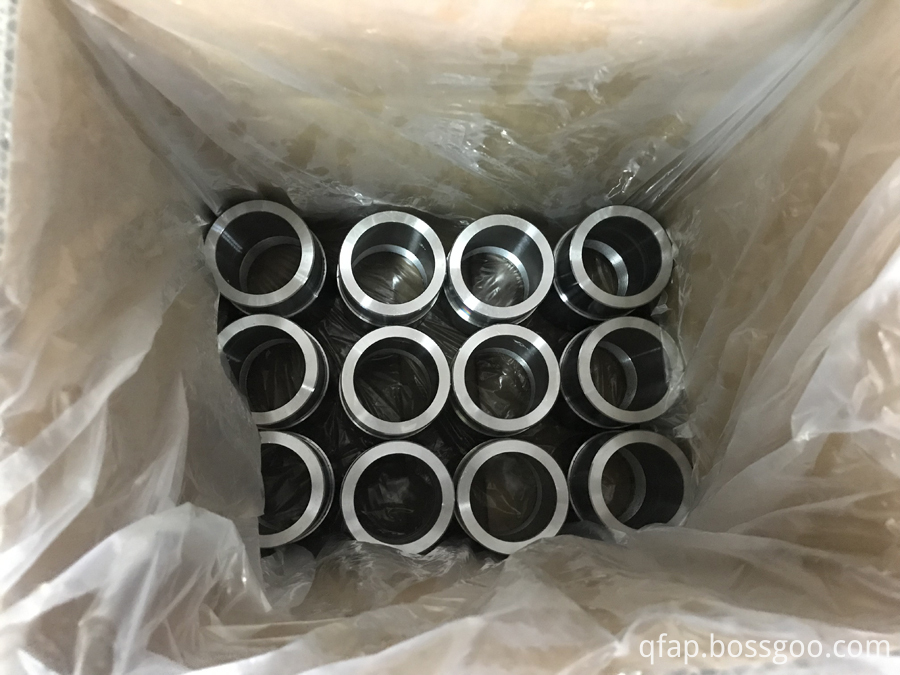 Why choose QFAP?
We have specialized in producing high precision mechanical parts more than 12years, especially for the steel spacer, bushing, boss, tube fitting, shaft sleeve, mower deck accessories pulley, spindle assembly, bearing housing, pump accessory, spindle shaft, etc.
All of our cooperators are large bearing companies, mower companies or agricultural equipment companies, most of our products are shipped to North America, Europe and Chinese domestic market.
Because of the long term cooperation, we could supply our customers not only the products but also our recommendation on the designs to saving costs.
To meet your demand, we are a manufacturer, also we are a designer.